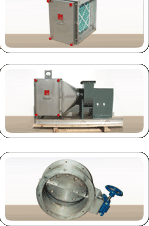 Call Us

Off: 817-421-0939


Fax: 817-421-1065
Home

| | |
| --- | --- |
| Font Size | |


CTC change out bags are matted amber 8-mil thick PVC with gloves. An elastic cord is hemmed into the mouth of the bag with an identification label. To prevent the bag from sliding off the bagging ring during the change-out process, a security strap is provided.

We can also supply high-temp PFA bags for special applications.

CTC inventories bags for most brands of bag-in/bag-out housings along with banding kits.